WELCOME TO TUI ESTATE
A Unique Lifestyle Property Investment Opportunity
SO CLOSE, YET A WORLD AWAY
Nestled in the foothills of the magnificent Southern Alps of New Zealand, Tui Estate is a Unique Residential Property investment Opportunity centred in an area renowned for its outdoor activities – golf, jet boating, fishing, mountain biking, skiing, horse trekking and hiking. Venture into New Zealand's alpine wonderland or simply explore this stunning area on foot. 
The colours are vibrant...
The air exhilarating...
The scenery is breathtaking and this rural and wilderness environment is just 1 hour from an international airport and the major city of Christchurch.
SO CLOSE, YET A WORLD AWAY
Tui Estate is situated on Coleridge Road in the Canterbury region of New Zealand's South Island. Nestled in the foothills of the magnificent Southern Alps of New Zealand, Tui Estate is just an hour away from the International Airport of Christchurch.
THIS IS A TRULY MAGNIFICENT PART OF THE WORLD.
The Rakaia River filled with salmon and trout is created from pure, clear water aquifiers and mountain  streams. It starts it's life in a beautiful valley surrounded by the breathtaking beauty of the southern Alps. The country is strong and accommodates some of the most recognised sheep stations in New Zealand. The dense glacial colour of Lake Coleridge is home to land locked salmon and offers a stunning vista of the circling mountains. THIS IS CONSIDERED A UNIQUE PART OF NATURAL NEW ZEALAND.
SO CLOSE, YET A WORLD AWAY
> FLIGHTS
From Christchurch International Airport to:
Los Angeles direct 12hr 24min
Sydney direct 3hr 30min
Melbourne direct 3hr 50min
Brisbane direct 3hr 50min
Singapore direct 10hr 30min
London via LA 22hr
Auckland direct 1hr 20min
Wellington direct 45min
Queenstown direct 50min
BUILDING SITES
Tui Estate comprises of 16 1 hectare [2.47 acres] bare lots surrounded by 51 hectares of farmland. Each lot has water, gas, electricity, telephone and high speed internet access plus some of the most stunning rural views in the world.
TUI ESTATE HOME
Two substantial new homes have been expertly built on Tui Estate. Both follow the latest interior design themes with ample windows to showcase the magnificent views in every direction. Designed with convenience in comfort in mind, these homes are finished to a very high standard.
Tui Estate is aimed at achieving the highest standards of planning, design and construction possible. Building will be designed to reflect and acknowledge the massive landscape, quality of light and outstanding vistas. A framework of guidelines have been developed to deliver a high level of design and consistent scale and materials but still encourage the expression of individuality.
Building forms are encouraged to be a careful mix of horizontal and vertical, roofs dominating walls and expressing the tradition of craftmanship without the necessity of replications.
OUR NEIGHBOUR
TERRACE DOWNS HIGH COUNTRY RESORT
Terrace Downs High Country Resort is a serious golf course admired and recommended by many New Zealand and overseas commentators.
The fairways and greens are cut fine patterns through the tussock and the many tee options provide a challenge for all levels of golf. Set under the backdrop of the magnificent Southern Alps and running beside the breathtaking Rakaia Gorge, Terrace Downs Golf Course melds easily into the high country landscape.
TERRACE DOWNS FACILITIES INCLUDE
> International Rated Resort Golf Course
> 5 star Accommodation
> Tennis Courts
> Sport Training Grounds
> Petanque
> Health Spa Complex
> Formal, fully licensed Restaurant
> Bar / Bistro for casual meals and coffee
> Function rooms / Private dining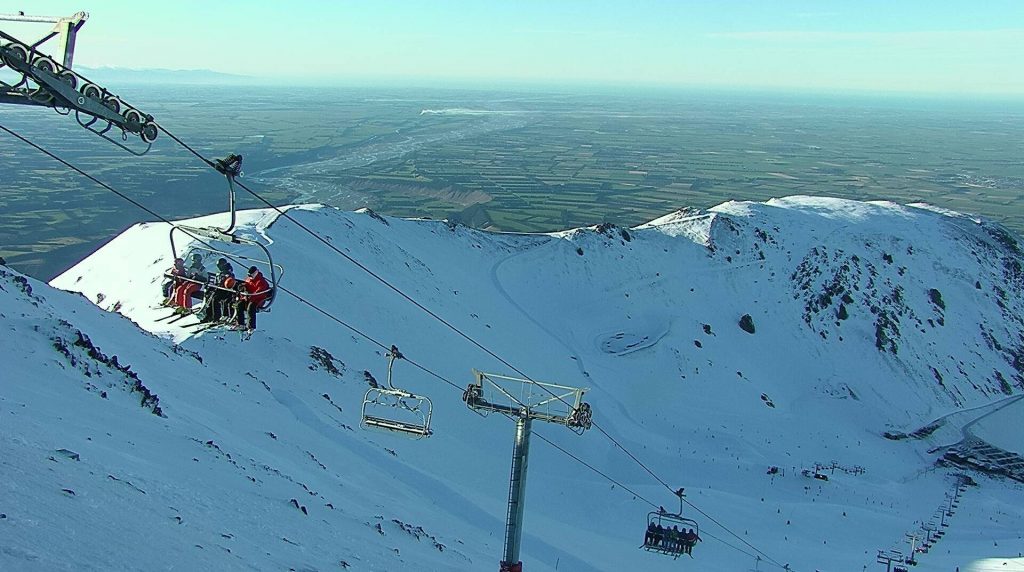 Rated the No1 skifield in New Zealand, Mt. Hutt is fully operational with a snow base approaching 1m. All the main lifts are open and from the top of the field you get magnificent views down on Tui Estate, up the Rakaia Gorge to the southern alps and to the coast and Christchurch.
nzski.com
Terrace Downs was voted the top golf resort in New Zealand in the 2010 World Travel Awards. Offering guests an 18-hole championship golf course, this challenging par 72 course offers a choice of four tees on each hole and incorporates 10 lakes and over 60 bunkers. The spectacular views pose a  constant challenge for players to keep their eye on the ball! Terrace Downs also features deluxe accommodation, a selection of dining areas serving signature high country cuisine, and a range of unique high country activities.
terracedowns.co.nz